ThemeForest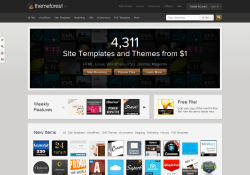 Website: http://themeforest.net/
Toepassing:
Doe ideeën op met de vele webdesigns, admin en wordpress templates, etc. Vooral bruikbaar voor ideeën, want voor de ontwerpen moet bijna altijd worden betaald.
CSS Tricks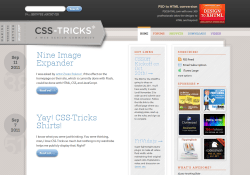 Website: http://css-tricks.com/
Toepassing:
Informatieve artikelen over de mogelijkheden van css met concrete voorbeelden.
ColourLovers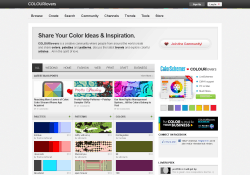 Website: http://www.colourlovers.com/
Toepassing:
Bekijk kleurcombinaties of maak je eigen kleurcombinatie. Doet grotendeels hetzelfde als ColourLovers maar die twee kunnen elkaar aanvullen bij het opdoen van de juiste kleurcombinatie.
Colors on the web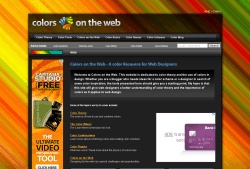 Website: http://www.colorsontheweb.com/
Toepassing:
Alles over kleuren en combinatie maar dan specifiek gericht op het web.