As my daily driver, I'm using an M1 Macbook Air. As I don't like the magic mouse as that's too small for my hands, I have a Logitech MX Master 3 and have the Logi Options tools installed.
Although I love that mouse, I encountered a very annoying problem with it in combination with my Macbook. Sometimes the scroll wheel suddenly stopped working while the mouse was still properly connected. Turning the mouse on and off again would solve the problem. After doing that for a while, I wanted to find a more proper solution.
After trying several solutions, I found one working. So let's fix it:
Go to "System Preferences", then open "Security & Privacy".
On the left list, click "Accessibility".
Click on "Privacy" in the top tab bar.
Click the lock at the bottom to allow changes to be made.
When Logi Options is missing from the list, click the "+" button and add the Logi Options app.
Make sure the Logi Options has the check in front of it, see: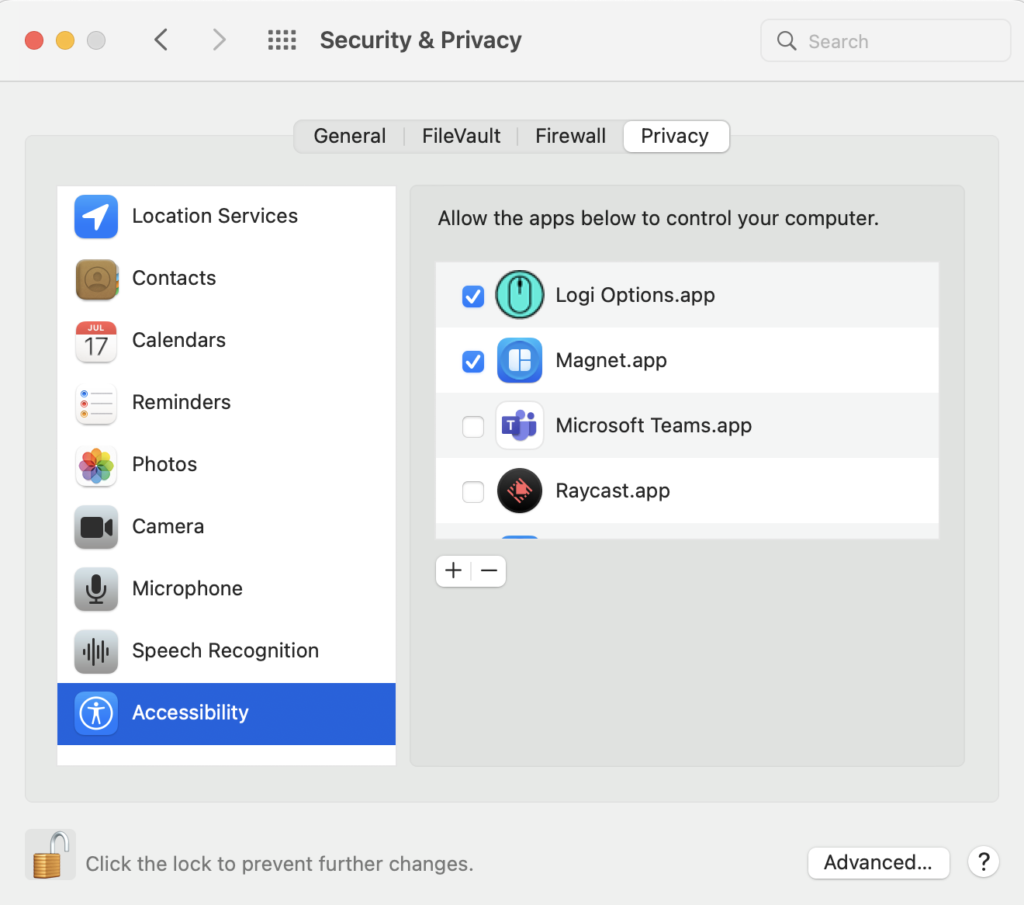 Close the window as your scroll wheel should work without a need to restart. The scroll wheel should keep working from now on.